Manual Osteopathy Edmonton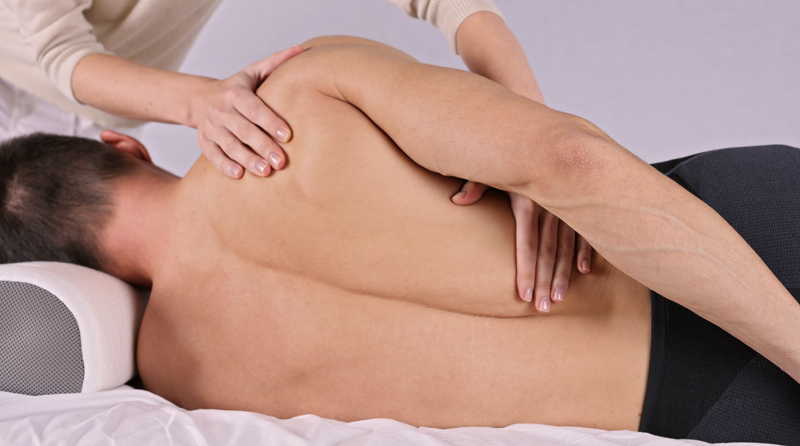 Manual Osteopathic Treatment at River Stone is a form of hands-on manual treatment that is used to eliminate or alleviate somatic (bodily) dysfunctions. These dysfunctions may involve skeletal, joint and myofascial structures as well as the related vascular, lymphatic and neural elements. Stretching, resistance, and gentle pressure work together to promote healing, reduce tension, recover from surgery, lower stress levels, increase mobility, and decrease inflammation.
Manual Osteopathy can treat many ailments including:
• Lower Back Pain
• Gait Abnormalities
• Chronic Neck Pain
• Headaches and Migraines
• Menstrual Pain
• Carpal Tunnel Syndrome
• Shoulder Pain
Your Manual Osteopathic Therapist will use several techniques to achieve results, such as joint articulation and range of motion, counter strain, resistance motion, myofascial release and soft tissue manipulation.

Visceral Massage
Visceral Massage at River Stone is a highly therapeutic and specialized treatment. A Visceral Massage aims to fix functional and structural imbalances throughout the body including musculoskeletal, vascular, nervous, urogenital, respiratory, digestive and lymphatic dysfunction. It evaluates and treats the dynamics of motion and suspension in relation to organs, membranes, fascia and ligaments, thereby revitalizing a person and relieving symptoms of pain, dysfunction, and poor posture. If you have or have had any of the following conditions, you may benefit from Visceral Massage:
• Whiplash
• Seatbelt Injuries
• Chest or Abdominal Sports Injuries
• Chronic Pelvic Pain
• Endometriosis
• Fibroids and Cysts
• Dysmenorrhea
• Incontinence
• Postnatal Pain
• Prostate Dysfunction
• Referred Testicular Pain
Visceral Massage is used to locate and solve problems throughout the body. It encourages your own natural mechanisms to improve the functioning of your organs and dissipates the various negative effects of stress and injuries.
Manual Osteopathy, including Visceral Massage is covered by most insurance benefits in addition to regular massage coverage!