Aesthetic Shockwave Therapy
What is Aesthetic Shockwave Therapy?
At River Stone our shockwave technicians are specialists, we are I Love Shockwave certified and Remington trained. We are also all osteopaths or RMTs who are fully trained with muscles, tissues and joints. We understand not just what is on the skin, but what's happening in the muscles and tissues under the skin. If you're interested in aesthetic shockwave, trust our specialists to do the work you want. The therapy uses acoustic pulses (not electrical!) that are made using compressed air. The pulses pass through the skin and into the tissue to stimulate a regeneration process.
Each treatment is followed by a 12-minute session in our full-body medical light pod to help stimulate collagen growth, repair tissue at the cellular level, improve circulation and clear inflammation. Prior to starting treatment we'll meet with you to determine what your needs are and how best to meet your goals. For most people, 5 to 8 sessions is all that is needed for optimum results. Treatments should be more than 4 days apart, but not longer than 2 weeks apart.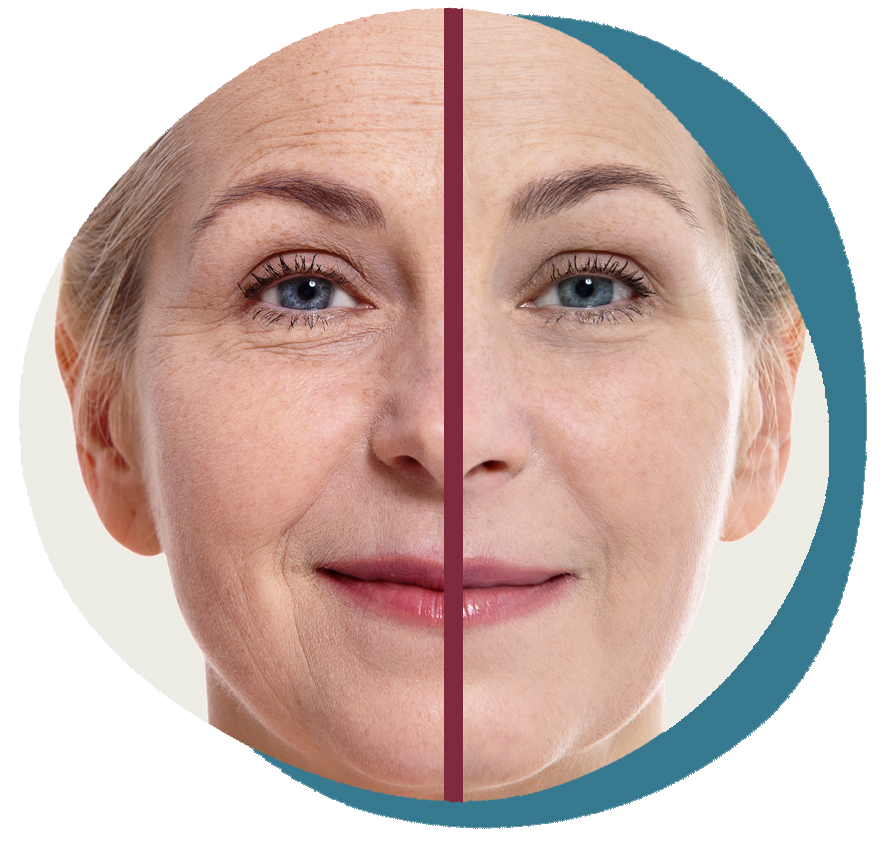 Face
Skin laxity in our faces is one of the first areas to treat to help promote a sense of youthful well-being. Aesthetic shockwave for the face encourages remodelling and repair of the skin and underlying tissue. This non-surgical facelift is painless and helps smooth and tighten the face without any invasive procedures. Reduce fine lines and wrinkles, firm up muscles, tighten connective tissue and rebuild collagen so you'll look and feel younger and more confident.
3 sessions – $560
5 sessions – $895
Prices include shockwave therapy, light-pod sessions and skin care treatments using Eltraderm skin care products.
Thighs and Buttocks
Aesthetic shockwave can help reduce cellulite while smoothing and lifting the skin and tissues of the thighs and buttocks. This procedure stimulates the production of collagen, reduces cellulite, shrinks stretch marks and renews connective tissue thereby providing the boost needed to improve tone and tightness. 
3 sessions – $560
5 sessions – $895
Prices include shockwave therapy and light-pod sessions.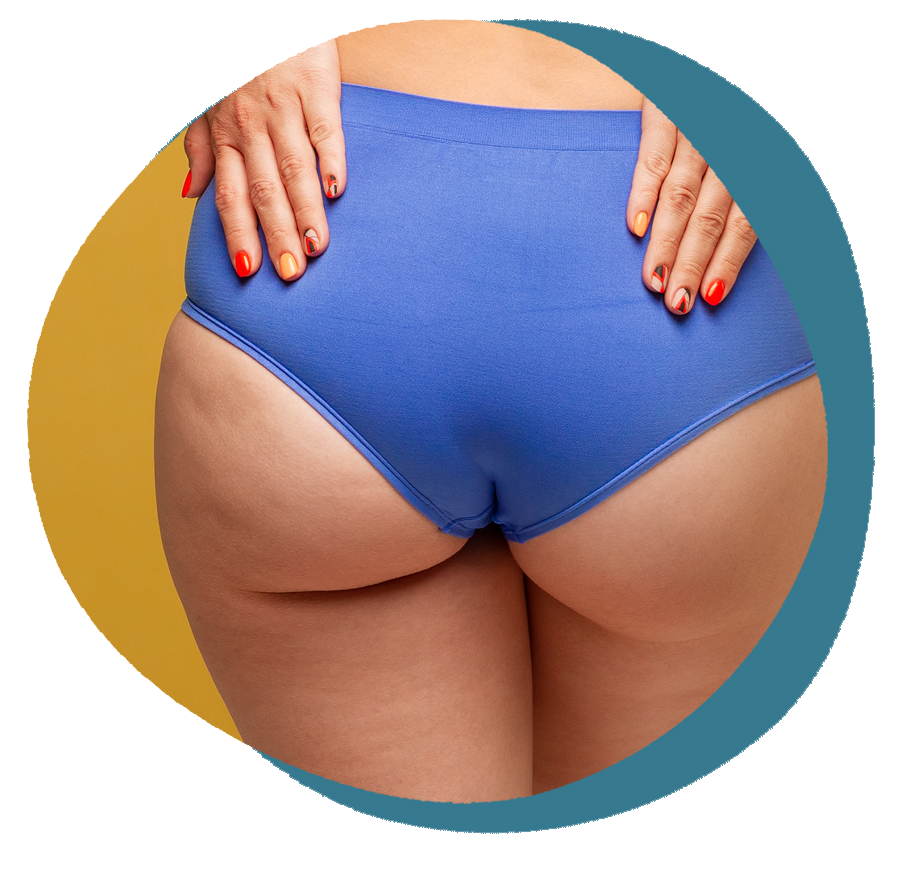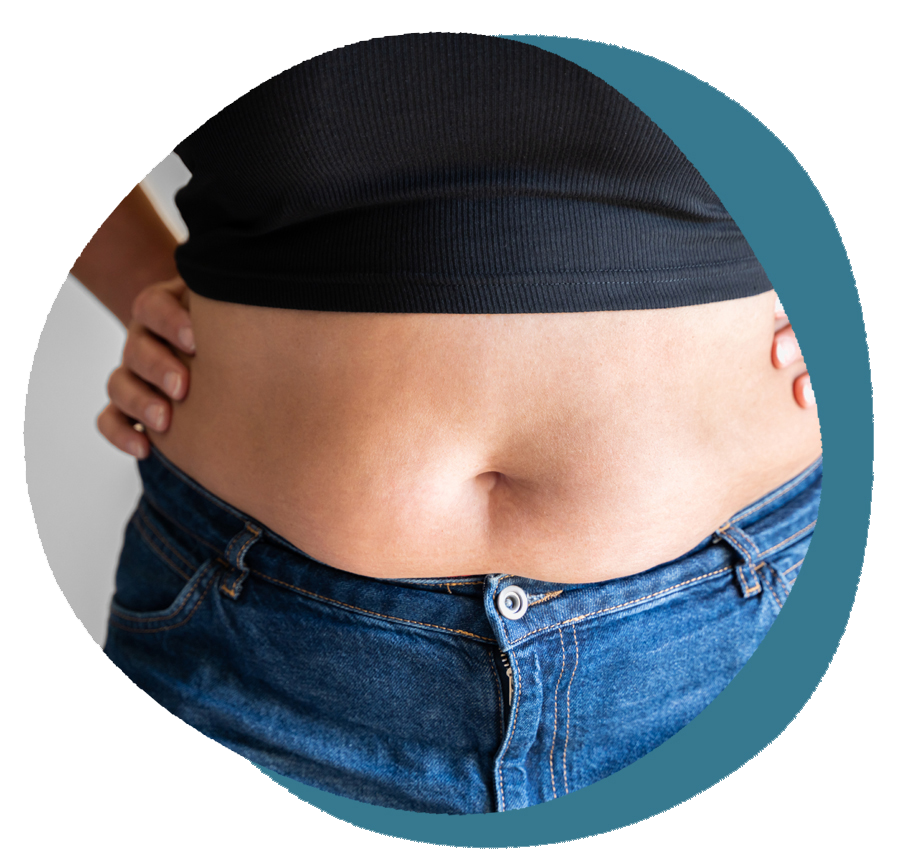 Abdomen
Our tummies often prevent us from feeling confident in light summer clothes and bathing suits. Now you can easily smooth and tighten the tummy with easy treatments of shockwave and photobiomodulation. Abdominal shockwave helps to breakdown unwanted fat and cellulite, giving you back your confidence.
3 sessions – $560
5 sessions – $895
Prices include shockwave therapy and light-pod sessions.
Upper Arms
If one of your trouble spots is the upper arm, our specialists can help. Upper arm sagginess and tissue laxity is quickly addressed with aesthetic shockwave. The treatment helps with remodelling and firming of the skin and underlying tissues. Shockwave and photobiomodulation both stimulate the production of collagen which helps to bring back the elasticity and firmness of more youthful skin.
3 sessions – $530
5 sessions – $850
Prices include shockwave therapy and light-pod sessions.