If you are experiencing health problems that make it difficult to move around and do day-to-day tasks, you may need to seek physiotherapy. Physiotherapy is a form of treatment that helps your body heal and move better by improving or restoring your physical function. The goal of physiotherapy is to make activities and daily tasks easier, whether it's walking, getting out of bed, or even doing your job.
Physiotherapy is used following injuries, some surgeries, and long-term health issues either as a standalone therapy or in combination with other forms of treatment.However, it can sometimes be difficult to know exactly when you require physiotherapy as well as how to obtain coverage for this treatment. In this article, we will look at what a physiotherapist does, when you should see one, and how you can have your treatment paid for by medical coverage.
What Does a Physiotherapist Do?
A physiotherapist works with you to determine your symptoms and your daily activity. They then design a personalized treatment plan according to your unique situation.
Physiotherapists strive to improve strength, coordination, balance, endurance, flexibility, and joint movement by using hands-on techniques and exercises.Treatment begins with reducing your pain and swelling using techniques such as cold, heat, and electrical stimulation.
From there, your physiotherapist will then incorporate exercises that include stretching, core strengthening, and weight lifting. They will also use hands-on manipulation to promote strength and healing. The goal of physiotherapy is not only to help you heal but to also educate you on how facilitate recovery through  exercises and day-to-day movements.
During the course of treatment, your physiotherapist will explain how certain exercises will help as well as how to pace yourself back to optimal health. They will also teach you how to prevent problems from happening in the future.
How to Tell When An Injury Needs Physiotherapy
Physiotherapy can be used to treat a variety of bodily injuries to the arms, legs, neck, and torso. It can also be used to address chronic pain without injury, such as migraines and chronic fatigue syndrome.
If your condition, whether it is injury-related or not, has not improved after 2-3 days or your pain is severe, you should consider visiting a physiotherapist. The longer you delay treatment, the longer it can take to recover.
To give you an idea of when to consider seeing a physiotherapist, here are some common situations where a visit may be necessary:
You are experiencing constant pain even when you are not active and it is not subsiding on its own

You are still experiencing pain after the inflammation stage of healing has passed

You have sustained an injury and something doesn't feel "right"

You have sustained an injury and are moving differently since it happened

You feel pain when you perform a specific movement
If ever in doubt, you can always speak to a physiotherapist or healthcare provider about your specific symptoms. They can help you determine if physiotherapy is the best course of treatment!
How to Have Physiotherapy Treatment Paid For By Medical Coverage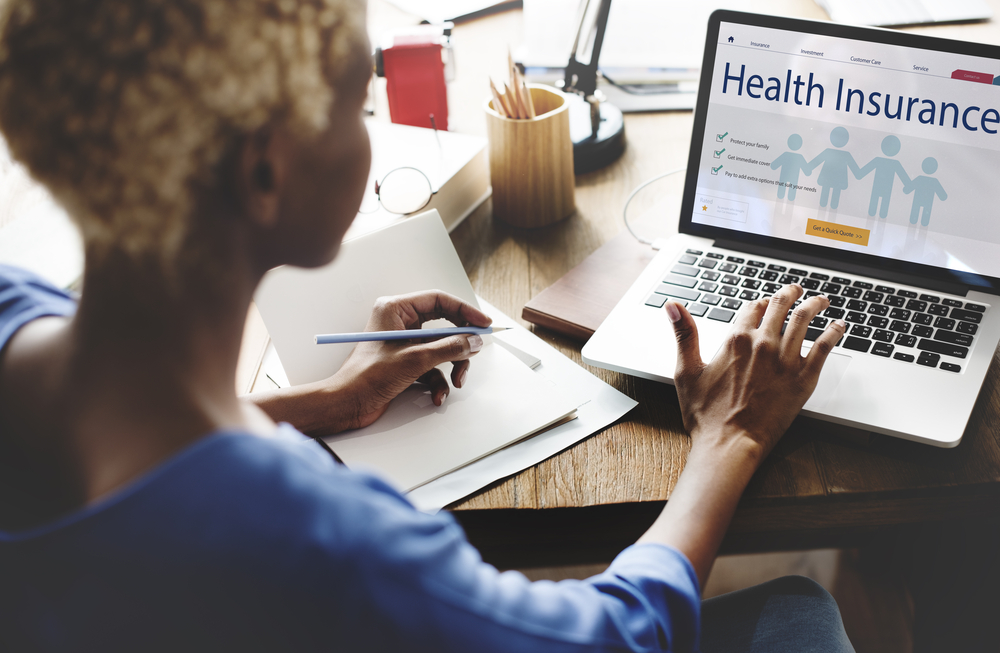 In the province of Alberta, physiotherapy treatment can be accessed after surgery or during a hospital say as well as with or without a doctor's referral.
While there is limited coverage for physiotherapy from Alberta Health Care Insurance Plan (AHCIP), your health coverage through your employer or your private health plan will likely cover this type of treatment.
Workplace Injury
If you are seeking physiotherapy due to a workplace injury, this is often covered by worker's compensation.
The Worker's Compensation Board of Alberta (WCB) will pay for an initial physiotherapy exam as well as the first treatment. Further therapy is approved once your claim is accepted and may be authorized for up to six weeks – but the length of treatment depends entirely upon your injury.
Car Accident
If you are suffering from minor car accident injuries, your treatment will be covered by the auto insurance policy. The benefits you receive depend on the type of injury you suffer.
Treatment for strains, sprains, and whiplash can be billed directly from the physiotherapist to the insurer. Treatment for other types of injuries must be submitted through your health plan first and are then reimbursed. If you do not have a health plan or have used up all of your coverage, you can submit your expenses directly to the insurance provider.
Hospital
When you receive physiotherapy at the hospital, the treatment is covered as part of your stay and, upon discharge, some ongoing therapy may be covered by Alberta Health Services. Your eligibility for home care and outpatient treatment depends on your condition.
Other Injuries or Health Issues
For all other issues that require physiotherapy services, you have three options:
Alberta Health Care Insurance Plan (AHCIP): In Calgary and Edmonton, your physiotherapist has to determine your eligibility for coverage using the AHCIP criteria. In other locations, funding is based on priority and resources.

Health Benefit Plans: Physiotherapy is typically included in health plans, whether they are paid by your employer or privately purchased. The amount of coverage varies from plan to plan and some companies may require a doctor's referral.

Direct Payment: If the first two options don't apply to you, you will need to pay directly for your treatment.
Getting a Doctor's Referral
Because physiotherapists are considered primary healthcare providers in Alberta, you do not need a doctor's referral to seek their services. They are capable of making a diagnosis and providing treatment.
As mentioned above, some healthcare plans may require a doctor's referral before they will cover treatment. In this case, you simply need to speak to your doctor about your symptoms and condition.
Visit an Edmonton Physiotherapist Today!
If you are suffering from a condition or injury that can benefit from physiotherapy, don't wait to seek treatment. Our expert team at River Stone Wellness is dedicated to supporting your journey to health and wellness!
Contact us today if you have any questions about your current condition or how to receive medical coverage for your treatment.